I launched my website…now what?
Creating a brand new website for your business is a big accomplishment. There are countless hours that go into designing, coding, reviewing, testing, and publishing a website. However once the website is launched, what do you do next?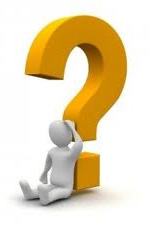 Here are the top 7 things you should remember to do AFTER your website is launched.
1. Promote it
It's really easy to forget to promote your website. Make sure to put your web address on business cards, brochures, signs, etc. Also send out an email blast and Facebook post encouraging your friends to check out your new website.
It's also a good idea to give people another reason to go to your website, such as offering web-only specials or coupons. People love to get a good deal, and once they've visited your site it will be easier to get them to return.
2. Check your statistics.
Early on, you can expect to see small amounts of traffic to your brand new website. Make sure that you check your website hits about once a week or so, especially early on, just to see what pages are getting hits, where your visitors are coming from, how long they're staying on each page, etc.
You'll also want to make adjustments based on your findings. For example, if your "About Us" page is getting a fair amount of visitors, but no one is staying on the page for more than a couple seconds, maybe you should consider sprucing up the content to make it more interesting, or adding some pictures.
3. See where you land in the search engine rankings.
Where your website appears in the search engines is extremely important. Everyone wants to be on the top of page #1, but that isn't easy.
There are a large number of keywords that you can type into Google to find your website. For example, an easy one is your company name: "Fresh Look Web Design". Or you can do a more general search: "web design". Or general term + geographic location: "hampton virginia web design".
We recommend checking your position in the search engine rankings every couple months at the least, to see where you appear. This is particularly important if you are actively trying to improve your position in the search engines. Which leads us to our next topic…
4. Improve your search engine ranking.
This could be a whole series of articles by itself, but we'll direct you to our Easy SEO Checklist if you want to get some general ideas for improving your ranking. The idea we want to get across in this article however is that it's an ongoing process that continues long after you launch your site. You have to work at it, because your competition is doing the same.
5. Add new information
Sometimes it's hard to remember to post things to your website. Think about all the information you share on a regular basis: event information, newsletters, special offers, board meeting announcements, etc. As you go through the day to day business, make sure to put this information on the website.
6. Remove outdated information
This is so easy to forget, however it's important to do. You do not want outdated information on your website. Sometimes it helps to have an archive section where you intentionally put old info, and that's fine. But you don't want your users to see you promoting an event that is 2 months old…it just doesn't reflect very well on your business. Try to remove outdated information promptly.
7. Be patient
A website is not like a microwave that will just zap your business into success. It's more like a really great recipe that will in time produce a delicious meal – if you put forth the effort. Be patient while you're making your website work…keep up with it, update it, check the status and try new things. In time it will turn into something delicious!
Don't forget to let us know if you're interested in improving your website or just want some consulting help. Click here to contact us.