A very common question we get after we launch a new website is "Why can't I find my website in Google?". We hope this article will explain what happens when a brand new domain and website is launched to the internet.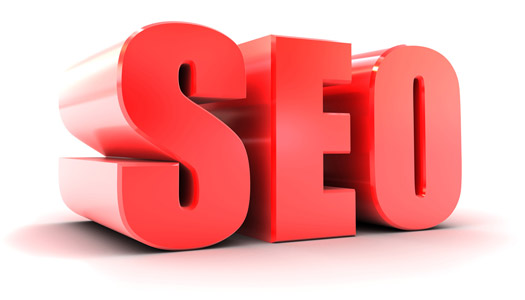 First of all, we are talking about new domain names and brand new websites here, not redesigned websites that have already been out on the internet. This only applies to completely new domains and websites.
Before you can find your website on the first page of Google, a few things need to happen.
1. Time
No matter how incredibly awesome your new website is, search engines and directories need time to find it. Realistically I tell people that after about 2 weeks they can try to search for their company name on Google, and they may be able to find it.
Make sure to include the company name in the search phrase. Example – "Fresh Look Web Design". After only two weeks your website is not going to be found by a search term that isn't specific to your company (like "hampton roads web design companies"). There are too many websites on the internet that match "hampton roads web design companies"; a brand new website has no chance to compete.
Time is by FAR the most important early ingredient to a brand new website. It will probably take a year of SEO work before your website will appear on the first or second page of a fairly competitive search phrase.
2. Content
Content is King. The words on the page affect your SEO more than anything. In a different article we answer the question of how many pages should my website have, so we won't go into that much detail here.
We highly recommend a blog or article section for every website. We talk about it in more depth here. But the idea is to find a way to get more important content on your website. Your human users probably just need a couple pictures and a phone number, but Google wants to see far more than that.
Another tip is to include cities and localities in your keywords…if you do local business. For example, don't just say "web design", say "Virginia Beach web design". It will help your website stand out to Google for those users searching for web design in Virginia Beach.
If you're still a little unclear exactly what to write, consider this article you're reading. It's a gold mine full of keywords and keyword phrases. That's why we write them, yes to help our users, but moreso for the search engine optimization benefit.
3. Inbound Links
Google puts value to websites that have inbound links. An inbound link is when a different website links to your website.
An easy place to get started with inbound links is with a Facebook Business page. It's free to setup, easy, and doesn't take very much work to keep it somewhat active. You can always do more of course, but just add pictures or posts every so often.
4. Optimized Pages
This just means making sure that your keywords appear in the right places. The title tag, URL, H1, and internal linking are the most important places. You don't want to keyword stuff or do anything outrageous, just make sure if you're a lawn care company, that the words "lawn care company" actually appears on your website a dozen or so times at least.
5. Time
This was #1 in this list, but we want to stress how important it is. It is a long process to build a strong search engine optimized website that consistently appears at the top of Google. Do what you can, but be prepared to be patient.