One of the newer ways to get customers online is through online reviews. Getting online reviews is a crucial part of an internet marketing strategy. We are going to focus on Google reviews in this article, stay tuned for our next article on Facebook Recommendations.
Google My Business is essentially the new phone book. When you want to find a business online by doing a Google search, many times it is the Google My Business listing that you will notice first. That's why online reputation management is so important.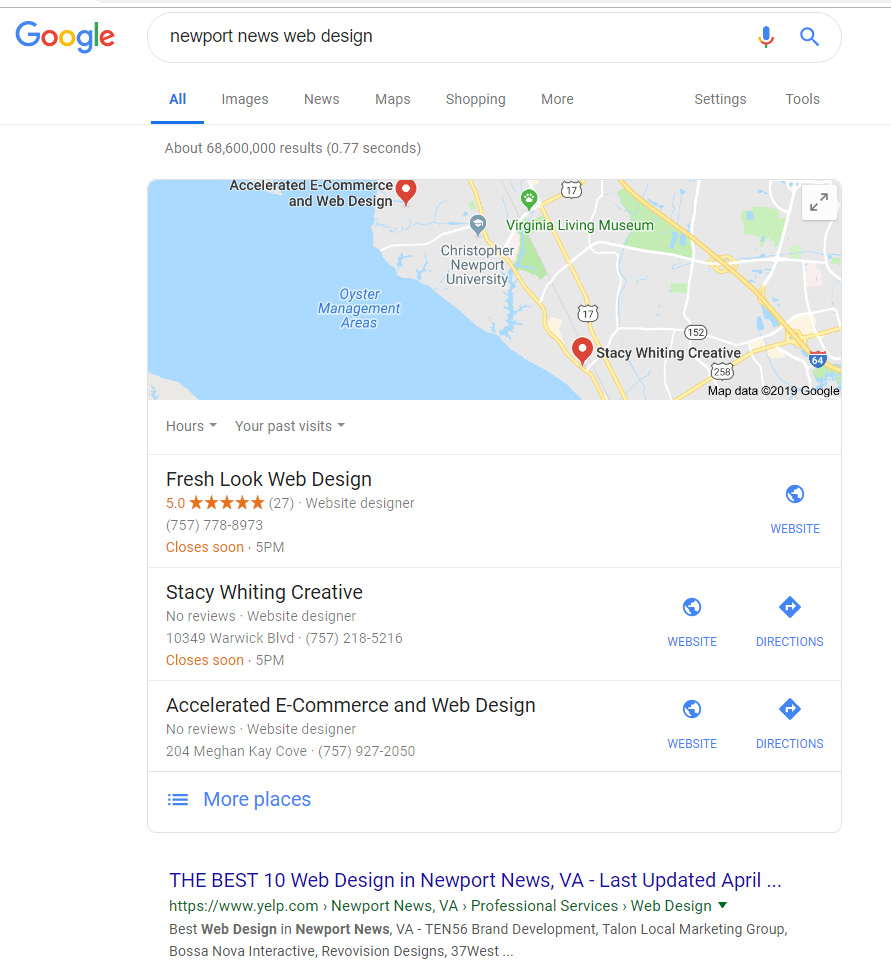 Notice how the Google My Business listings come BEFORE any website listing. This is crucial, because many users will click on this link before they scroll down to see organic listings.
How do businesses get listed here? A lot of it has to do with the location you use to search for. There are also ways that you can optimize your Google My Business listing. But the main thing is high numbers of recent, 5 star reviews.
Getting Google Reviews Gives Your Business Visibility
Having lots of 5 star reviews can put you at the top of the list, which is obviously very important. We want to be on that first page, one of the 2 or 3 companies that Google displays on the SERPs page.
Getting Google Reviews Gives Your Business Credibility
The other big benefit of Google reviews is that it makes you look a lot better than the competition. People rely on reviews online to research products and services before they buy. We get a lot of new clients every year that say that they chose to contact us because we had much better Google reviews than the other web design companies.
How Do We Get Online Reviews?
Most happy customers will gladly leave a 5 star review if it's easy. That's where we come in. Our software makes it extremely simple for customers to leave a review. They will get a text and/or email with a link that takes them straight to where they can leave a review. And you can also give them options to where they can leave the review which makes it even better.
If you need assistance getting 5 star online reviews, please contact us at 757-778-8973.