Featured Client - October 2012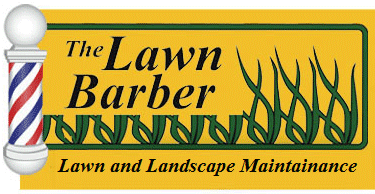 Name: Ryan Tuttle & Brian Ulsh
Name of Business: The Lawn Barber
www.thelawnbarber.org
Tell us a little about your business:
The Lawn Barber is a lawn and landscape maintenance company. The primary focus is to provide quality; responsive and consistent service for our clients. Though landscape design and installation, hardscaping, water features and other services are offered; they represent a very small part of our business. Many of the clients that we have today we've had since the first year of our business. We attribute that to our desire to build lasting relationships with our clients.
What makes your lawn care services special?
Great customer service and dependability. This industry is saturated with companies that don't return phone calls, or show up when they're suppose to, or do what they say they're going to do. Our clients have come to expect that when we say we'll be there; we will be there. Furthermore; if there is ever a problem or concern; we go out of our way to make it right. We try to treat every client as if they were us.
Where did you first hear about Fresh Look Web Design?
Brian: I had the pleasure of volunteering with Eric at Liberty Baptist Church in the childrens area. Through our relationship there; I learned that he had his own web design company. It just happened to work out that I was looking for a web designer at that time.
In what ways has Fresh Look helped your business?
Roughly 40% of all new business comes from us being contacted through our website. I attribute this to consistently being ranked in the top three for local searches for all the major key words searched in our industry. But just getting to the website is only the beginning. Fresh Look has made a site for us that is aesthetically pleasing as well as easy to navigate with content that answers many of the questions our prospective clients are looking for.
Would you recommend Fresh Look to a friend, and why?
I most certainly would recommend them. They are very well versed in web design; understanding what type of content gets you to the top of the search engines; and are prompt in making revisions that may be needed. The cost of the website and maintenance is minimal when compared to the quality of a product and service they provide.
Brian, tell us about your new venture, WOLF Martial Arts?
WOLF Martial Arts vision is to motivate, inspire, and teach people all aspects of self defense and how to improve their physical fitness, self-esteem, self-confidence and live a life filled with purpose. We are committed to our staff, students and clients to:
Educate them in what it means to live as a martial artist; how to create positive habits and discover the essence of whom they are and to create goals focused around their values.
Equip them with tools to effectively accomplish goals they've set in life that will help to inspire positive change in themselves and their immediate sphere of influence.
Encourage them to steadfastly and fearlessly stay committed to living the life of a martial artist.
The name of the company was created from what we are trying to teach. WOLF is an acronym for Way Of Life Foundation; which is what we believe Martial Arts is: A Way Of Life.
Please call or email The Lawn Barber to see how they can help you today!
The Lawn Barber, Inc
1110 West Pembroke Avenue #8A
Hampton, VA 23661
www.thelawnbarber.org
757-265-4069
info@thelawnbarber.org