Article Archive
The word has gotten out that having a Facebook page can help your business or non-profit. But what a lot of people do not know is how to really utilize your Facebook page with your website.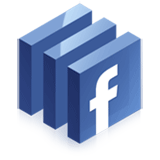 One way to do that is with Facebook's "Like" button. Putting a "Like" button on your website is a very good idea for people who want to better use Facebook and their website for their business.
Here's why you should do it:
1. It's easy to set up
Facebook even gives you the code! Go here - https://developers.facebook.com/docs/reference/plugins/like/, fill out the form and copy and paste the code into your website. If you need help with it, feel free to ask us.
2. It's easy for your users
At the top of each page on our website is a "Like" button. All our users have to do is click that button and they're done! If they're not logged in to Facebook, they will be prompted to do so.
3. It spreads the word about your website
When someone clicks the "Like" button, it shows up on their News Feed. So their friends will see that they "Like" your website, and your website will get more traffic!
4. You can track it
Facebook has a page called "Insights" which gives you key stats about who "Likes" your webpage! Go to http://www.facebook.com/insights/ and follow the onscreen instructions to view the Facebook stats for your website. Here's a very helpful step by step guide if you have trouble - http://www.wisnet.com/blog/using-facebook-insights-to-track-the-like-button-box-and-shares/.
Note that you may not see demographic information on your fans if you don't have very many fans yet. Facebook will hide that until you get a certain number of fans. But once you reach that point, then you can see very valuable information such as gender, age, or where they live.
If you have a Facebook page, we definitely recommend adding the "Like" button to it!
Related Articles