Article Archive
How to easily post video to your website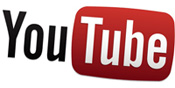 One of the best ways to capture your users attention on your website is with video. A video will draw your users in, show them what you have to offer, and encourage them to look further into your website. But how do you put a video on your website?
It's super easy! Just follow our 2 steps below:
Step 1: Upload Video to YouTube
Sign in to Youtube (or create an account if you don't already have a Google account).
Click "Upload" at the top of the screen
If it's your first video you've uploaded, you may have to fill out some basic information, such as your name and birthday. Soon you should get to the screen you see below, or something very similar: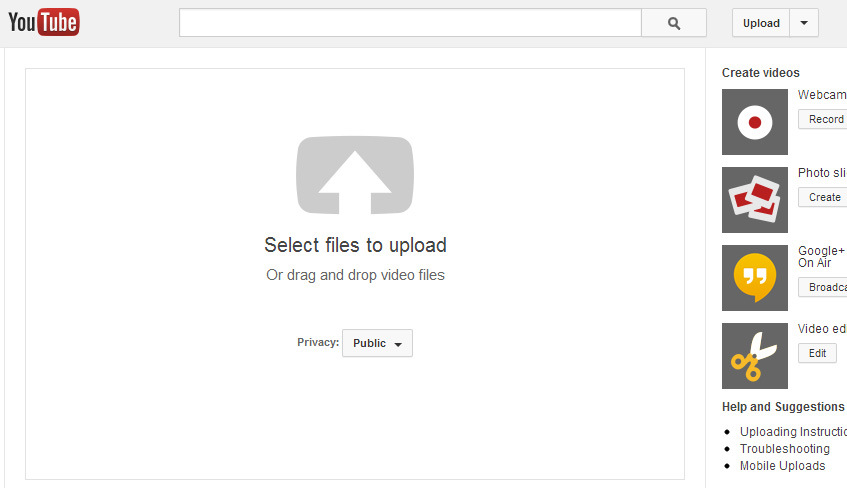 Click on the arrow, and then select the video file on your computer you want to upload. This tutorial is assuming that you already have a video file ready to use.
It may take some time for the video to fully upload, but once it's done you should be able to view your video on YouTube!
Step 2: Place Your YouTube Video on Your Website
Go to your video on YouTube
Click Share
Click Embed
Copy and paste the code that shows up into your webpage. You can also change the size of the video if you want. See below: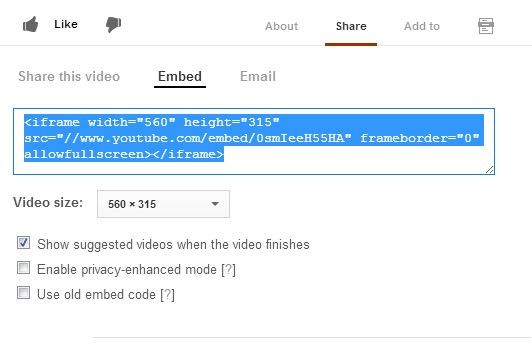 Your video will appear wherever you place that bit of code! Good luck!
Related Articles